Ebook now available!
Hiking in São Tomé and Príncipe is your passport to the most beautiful natural landscapes that São Tomé Island has to offer. You will find up-to-date advice on what hiking/trekking trails to go for, and what hidden discoveries await you. Explore a bat cave, marvel at the Mist Forest in Pico São Tomé, or relax in Beautiful old houses after a long day of exploration. Get to the heart of São Tomé and begin your journey now.
13 Hiking trails containing colour maps and images;
Maps with trail location, difficulty, elevation, duration and interests to help you with your personal needs and interests;
Insider tips to save time and money and get around like a local;
Cultural and Natural sciences insights give you a richer, more rewarding hiking experience – Fauna, Flora, Geology, History, Environment, etc…;
Great hikes in São tomé e príncipe!
Bom sucesso(Jardim Botanico)-Bombaim Hike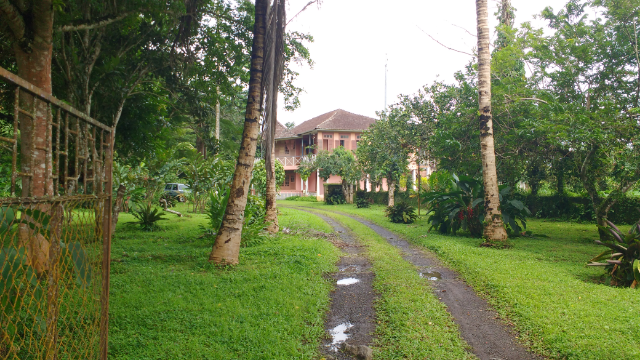 Medium
500m
10,6km
5h 30min
Bom sucesso to Bombaim might be one of the islands best known and most beautiful trails. Beautiful flora, good views (depending on the weather) and the ever present ruins swallowed by the forest!
Pico Cão Grande Hike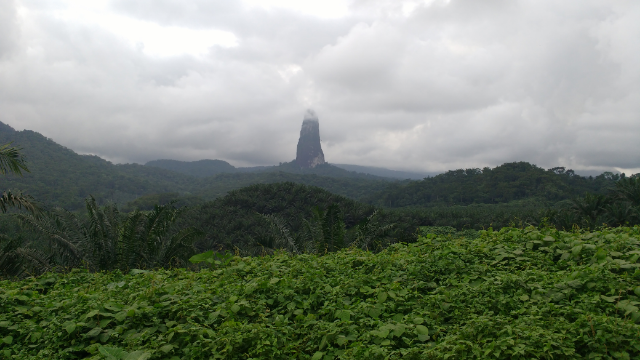 Pico Cão Grande is THE archipelago natural landmark. It's isolation, shape and slightly Jurassic feeling make it so unique that it is impossible to stay indifferent in its presence. This hike aims to go and understand (or at least try)how this tower came to be.
Volta à Ilha Hike
A two-day trek through nature and history down the rugged west coast of São Tomé.
TIPS - How does it work to open the Hiking in São tomé GPS files on your smartphone
1
Choose one of the Hiking trails and dowload the .gpx file in your phone.
2
Go to one of the app stores displayed below and dowload the desired application to open the .gpx files.